Satan arrives at the Gates of Hell (Study)
€

290.00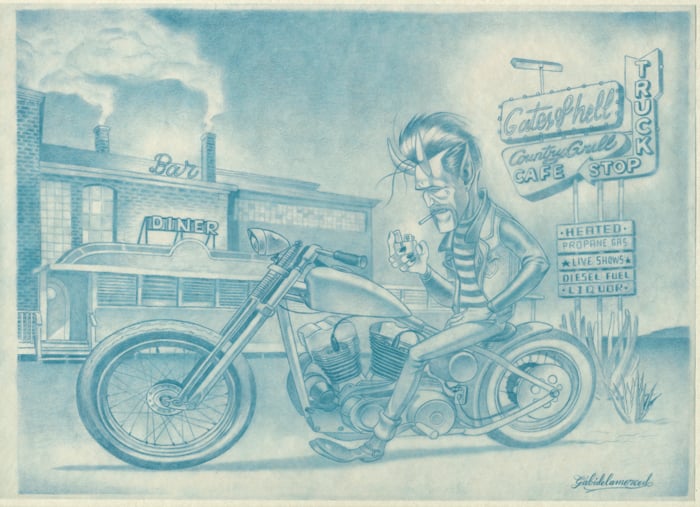 ・Preliminary study for a new painting.
・Blue Col-erase pencil on Fabriano vellum paper.
・29,5 x 42 cm.
・Unframed.
・Shipped flat, in free acid sleeve and card-backed envelope.
Listed sale price does not include shipping fee. Shipping charges will be calculated on an individual basis, once the delivery destination has been confirmed and will then invoiced separately.
Please use the contact form with any queries.
Also feel free to get in touch in order to calculate shipping costs before placing your order.
・・・
・Estudio preliminar para nueva obra.
・Lápiz Col-erase azul sobre papel vellum Fabriano.
・29,5 x 42 cm.
・Sin enmarcar.
・Se envía plano, en sobre rígido y protegido por funda libre de ácidos.
El precio listado no incluye gastos de envío. Son calculados individualmente en función de cada pedido una vez que el destino ha sido confirmado y se facturan por separado.
No dude en ponerse en contacto si desea conocer los gastos de envío antes de realizar su pedido o cualquier otra consulta que pueda tener.